It's a blog. It's a community. Most importantly, it's a movement.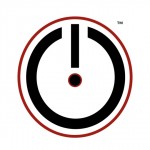 It's a space for contemplation, revelation, and elevation.
Without too much fluff.
Come back every Tuesday and get some food for thought.
Or if you'd rather have it delivered to your inbox, sign up…plus, you'll get gifts. 🙂
Need some daily inspiration? Join me on your favorite social media platform.
Your choice.
It's always your choice.
 Ways to participate: 
1- Subscribe to the weekly newsletter and get your complimentary SOUL INFUSION KIT. This includes the ebook "How to Create the Life You Really Want: 20 Small Strategies for Big Changes, a Transformational Truths poster, and an audio recording on "The Myth of Potential."
2- Use the #360SOUL hashtag to join the conversations on Twitter and  Facebook or watch me on Periscope weekday mornings.